Dubai is an ambitious city with great futuristic vision. It is one of the famous travel destinations attracting travellers from around the globe.  This 2020 expo host city also welcomes a lot of people each year from around the world to participate or visit many exhibitions hosted in various categories like Food, Shopping, Technology, Property, etc., It is also a shoppers paradise and you will see great shopping opportunities – right starting from its big duty free shops at airport to mena bazar to buyer's dream stop – Dubai Mall. With its rapid growth in multiple business sectors & ever-challenging infrastructure, this city of dreams also invites immigrants from around the world mainly India, Philippines, China, Japan, Pakistan & Europe. Being said that, in Dubai you can witness this beautiful mixture of various cultures and to experience it more closely its best to visit the 'Global Village Dubai' which is an incredible project consisting of various country sections which attracts millions of visitors each year. It is Located on Sheikh Mohammad bin Zayed Road (E 311); Exit 37, Dubailand, Dubai[after changing multiple locations from 1996]. It has truly ample parking space few kilometers away from the main space, which can cater around 16,000 vehicles. Below are some pictures of the 21st season of this event
Timing: 4pm GST time to late in the evening
Dates: 1st of November 2016 until 8th of April 2017
Ticket cost is 15 AED per person [only entrance, everything else inside comes for a cost]
As you enter the section of India, you get a warm welcome by cardboard dummies of known Bollywood stars as you walk the aisle on red carpet.
If you wish to treat your tongue you can try close-to-authentic dishes from all these countries. To have a taste of Iranian food you can visit: Kebab Shiraz ; If you wish to have some Turkey delights, visit Turkish Delights in Turkey Section.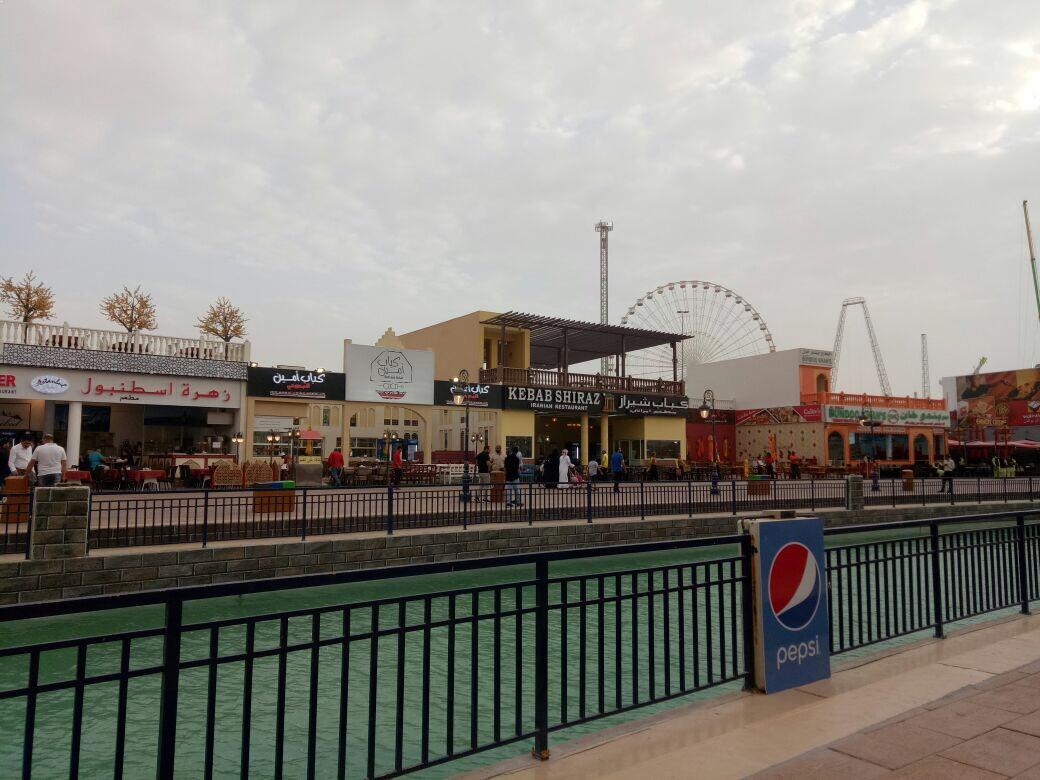 For a nominal fee you can also do boating in the artificial river and see all sections and have some amazing pictures clicked.
To try some steak you can visit: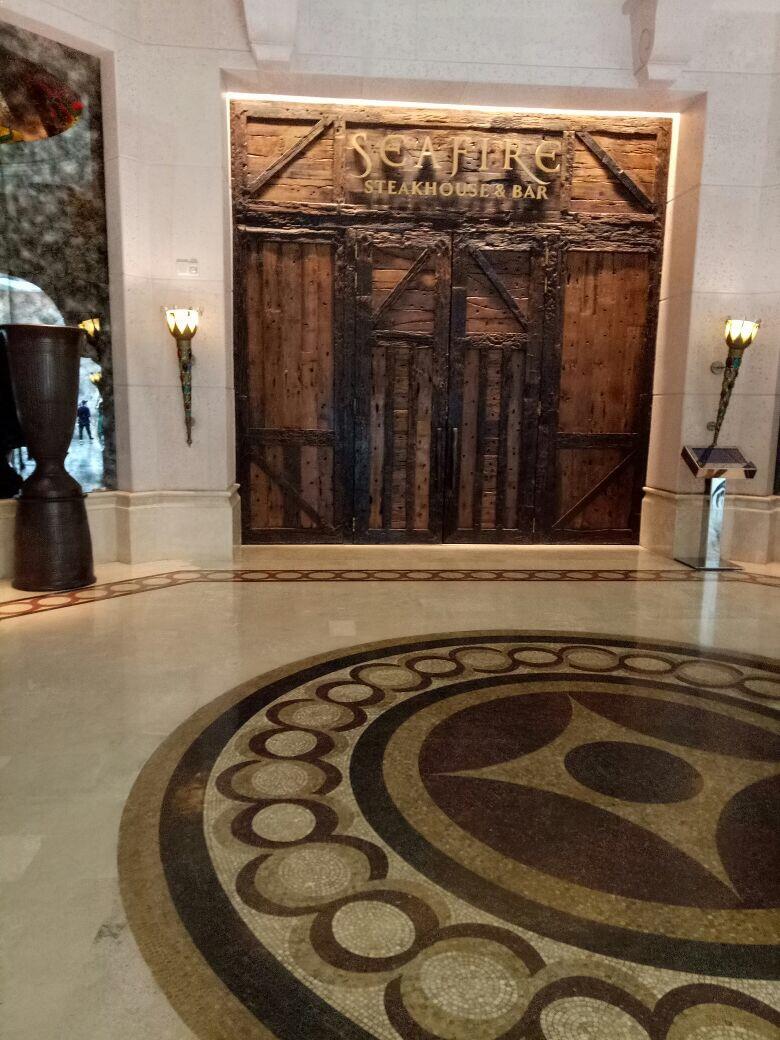 See the vibrant shades of china and walk as you see shops selling products which you probably would have seen on TV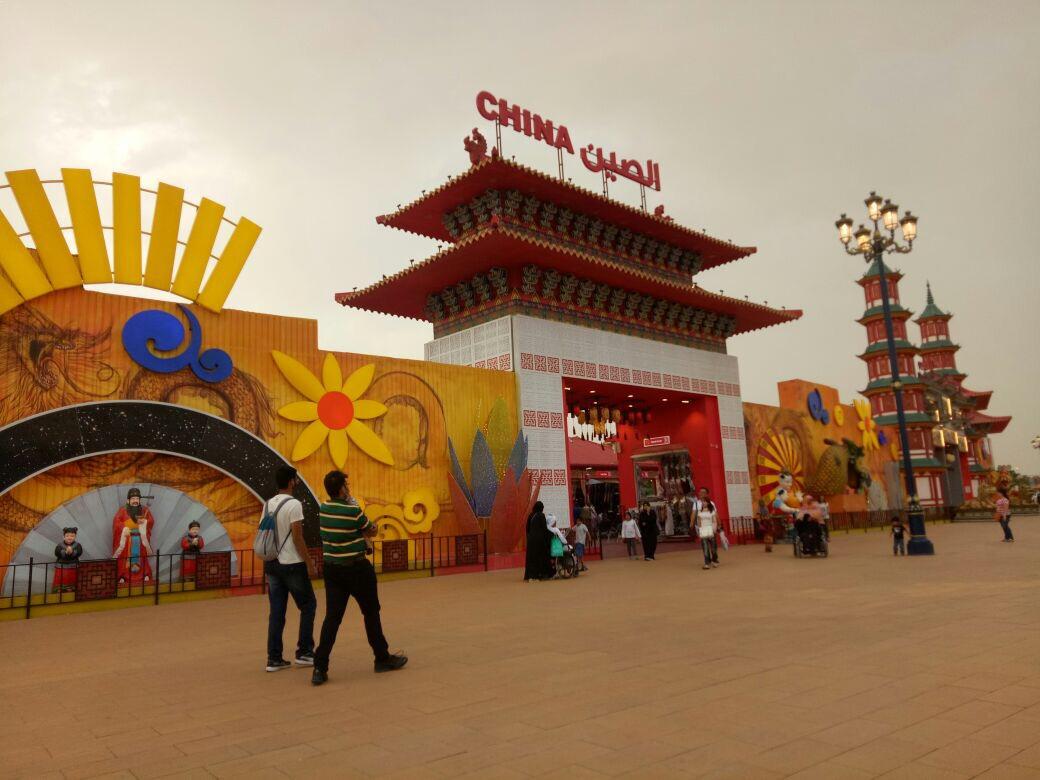 Still need more entertainment? Not to worry they host great live events like bike shows, juggling, hula-hoops, etc., They also have staged performances of various cultures  like Bhangra,Bollywood dances, trapeze artists,etc. If you stay till late in the evening on some days they have amazing firework displays which will be a great experiene to witness.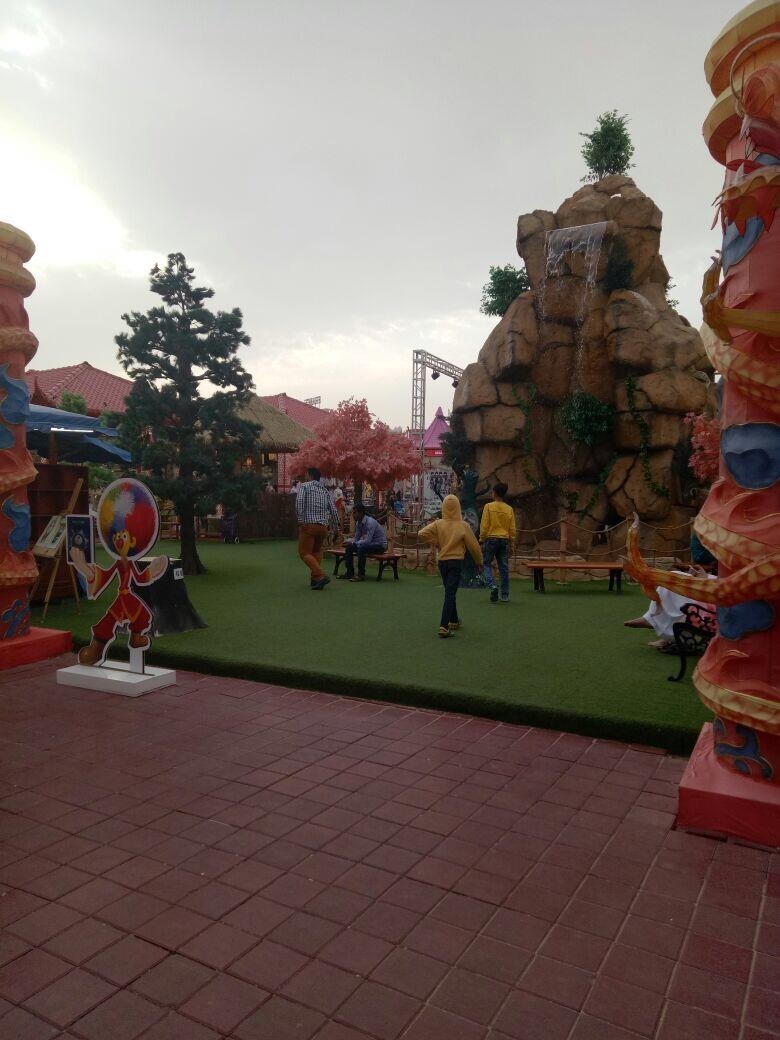 This is a once in a life experience to a perfect blend of different cultures & I would strongly suggest you to visit it once with family or friends. In case, you are travelling with an old or differently abled – Don't worry at a nominal cost they have small golf cars (made to look like sports ones) to show the entire place at a comfortable pace without any hassle. If you prefer to take them by walk, no worries there are benches so you can sit when tired and resume.